We have started our business as a cryptocurrency exchange only, but along the way the idea of opening store was born. In line with the dynamic development of the parent company, we decided to take the risk of opening the first store for cryptocurrency enthusiasts in Poland. We are constantly working towards expanding the available range as well as the functionality of the store. Within 4 years, from one office in Warsaw, we expanded to 4 companies operating in 11 cities in Poland.
---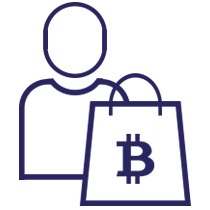 1000+
customers in 2018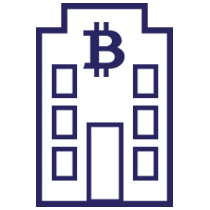 11
money changers all over Poland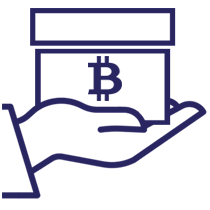 500+
products in the assortment
Up to this point, we have an assortment of almost 500 different types of products related to cryptocurrency.
We are a leader in the sale of hardware wallets, collector coins and various types of gadgets on the subject of cryptocurrencies in Poland
---

This is our mother company that deals with currency exchange. It has offices in 11 cities offering bitcoin to PLN exchange in them. As part of its operations, a network of bitomats is also being developed to enable the purchase / sale of bitcoin. It has been operating on the market since 2015 and enjoys a good reputation among the cryptocurrency community. If you want to learn more about the company and see the full service offer go to FlyingAtom.com

The youngest company in the FlyingAtom group that sells gold, silver and diamonds online. If you are interested in investing in collector coins, gold bars, you'll find both popular numismatics and news here. For the full range, visit FlyingAtom.gold

BitHub.pl is the result of the work of blockchain and cryptocurrency enthusiasts. Our industry is very dynamic, which is why we are ready to keep you updated on important events and news from the world of crypto. Our goal is to create a place on the Internet that will be a source of reliable knowledge about blockchain and cryptocurrencies for both rookies and "old stalkers".
---
United Kingdom
Address:
FlyingAtom Shop LTD
2B Mill Hill
Haverhill
CB9 8BU 

Company number: 12021042
Contact:

E-mail: contact.uk@flyingatom.shop


 Phone: 07729792730
Work hours:
Mon. - Fr. 9AM-5PM
Sat. 9AM-2PM
Sunday Close
Poland
Address:
FlyingAtom.shop Sp. z o.o.
Kącik 5/1
30-549
Kraków

Tax number: 8971852394
Contact:

E-mail: kontakt@flyingatom.shop


 Phone: +48886900470
Work hours:
Mon. - Fr. 8AM-20PM
Sat. 8AM-4PM
Sunday Close
Australia
SOON
Netherlands
SOON